PHILADELPHIA -- Can the techniques of a handful of innovative health care centers that have successfully lowered costs and improved quality be readily transferred to health systems across the rest of the country? That intriguing question is at the core of a new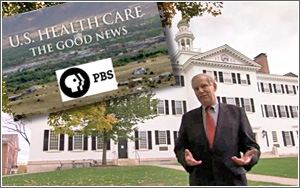 Images: PBS
A new PBS documentary hosted by T.R. Reid suggests innovative techniques from a handful of unique health care facilities can be transferred to the rest of the U.S. Penn health service researchers disagree.
PBS documentary that travels from New Hampshire to Seattle exploring medical facilities that use dramatically different approaches to medical practice and patient care.
Aired last week and hosted by journalist, author and documentary maker T.R. Reid, the one-hour "U.S. Health Care: The Good News" focuses on programs at Group Health Cooperative, the Everett Clinic medical home and Providence Regional Medical Center in the Seattle region; an independent practice association (IPA) and the Marillac Clinic in Grand Junction, Colo.; and the Dartmouth-Hitchcock Medical Center in New Hampshire.
'Plenty of slack'
The show opens with a tone-setting quote from Dr. Elliott Fisher, head of Dartmouth's Center for Population Health: "We have plenty of slack in the current healthcare system to cover everybody without spending more."
It ends with Reid's buoyant declaration that the kind of innovation just seen in the program "is doable all over the country if doctors, hospitals, and insurance plans will work together."
However, Wharton School Professor of Health Care Management Mark Pauly is skeptical. "There's a good deal of cheerleading but not much new here," he said of the show. "In some ways I think it's harmful because

Alternative content
Health economist Mark Pauly, PhD, is a Leonard Davis Institute of Health Economics Senior Fellow and Professor of Health Care Management at the University of Pennsylvania's Wharton School.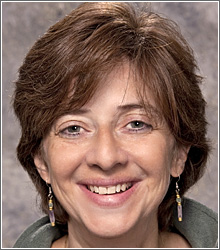 Alternative content
Janet Weiner, MPH, is Associate Director for Health Policy at the Leonard Davis Institute of Health Economics.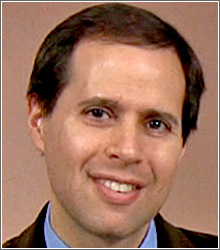 Alternative content
Daniel Polsky, PhD, MPP, is Director of Research at LDI, a Professor of Medicine at Penn's Perelman School of Medicine and Professor of Health Care Management at The Wharton School.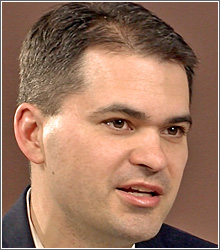 Alternative content
David Grande, MD, MPA, is a LDI Senior Fellow and Assistant Professor of Medicine at Penn's Perelman School of Medicine.
it makes it seem as if the problem is one of willful obstruction: 'If only those people in other places would start being good and moral, things could be changed everywhere.' But it's far more complicated than that."
Pauly was one of four LDI health services researchers who took part in a panel discussion of the show's content. All faulted the production for not mentioning the known barriers that have prevented the concepts it spotlighted from being adopted by health care providers elsewhere in the country.
Egalitarian visions
The institutions profiled in the show have an egalitarian vision and internal culture significantly different from the rest of American medicine. Their focus tends to be on coherently overseeing the health and wellness of entire communities with doctors who often accept less compensation and more restrictions. Some openly compare the performance and outcomes of their doctors against each other. Some withhold part of their physicians' pay pending end-of-the-year assessments of quality and cost-containment achievement.
They minimize any distinctions in fees or treatment between patients who are privately insured, publically insured or uninsured. They prohibit physicians from rejecting Medicare or Medicaid beneficiaries. They define appropriate treatments according to codified evidence-based standards. A scrupulously frugal approach to diagnosis is often used to dramatically reduce the number of expensive scans and other tests ordered.
Banished drug salesmen
Some have banished pharmaceutical salesmen and their samples from the premises and employ in-house pharmacists to identify the cheapest effective drug that can be used for any given ailment.
They include patient-centered medical homes in which preventive care is the watchword and the entire medical team is responsible for every patient. Patients can often expect to spend as long as an hour per visit with doctors and nurse managers discussing all aspects of their lifestyle, family situation, eating habits and health history. Some invite patients to directly communicate with their doctors and nurses by phone and email -- with their emails being quickly answered.
Several of the interviewed executives emphasized that the key to making this kind of health care happen is strong leadership, a "commitment not to be greedy" and a determination to nuture a very different kind of medical culture.
But how to do it?
Health economist Pauly pointed out "It's all very nice to talk about the power of leadership and changing a health care culture," he continued. "But nobody's been able to figure out how to produce those changes in places where they don't now exist."
Pauly, along with LDI Director of Research Dan Polsky, Perelman School of Medicine Assistant Professor Dave Grande, and LDI Associate Director for Health Policy Janet Weiner, all noted that the facilities profiled in the PBS production had established their unique cultures long ago, rather than having to convert existing healthcare systems to a new culture and non-traditional methods of payment, physician management and patient care.
"It's not recent history," said Dr. Grande. "These places go back to some period of time when there was a particularly visionary leader who attracted a certain kind of person to the organization. This wasn't a case where new concepts had to be implemented across large urban health care bureaucracies -- which is the problem health reform now faces."
Entrenched interests
"When they were established, there were a lot fewer stakeholders in the places highlighted in the show," noted Professor Polsky. "To say we can reproduce that kind of shift in communities where there are a lot more entrenched interests doesn't seem realistic."
Ms. Weiner suggested "It would have been interesting if the producers had gone to an area like Harlem with deeply imbedded problems of poverty, lack of insurance and poor health and talked to people who have also been heroic in their efforts to deliver care. That would show why it's not really a matter of noble vs. lack-of-will and why it's not quite as simple as taking an innovative model from the middle of Colorado and transferring it into densely-populated urban regions."
Inside Dartmouth-Hitchcock hospital the documentary detailed how a "shared-decision making" policy educates and directly engages patients in determining what treatment they receive for lower back problems. The system, which emphasizes alternative measures, reduced spinal disc surgeries and surgical billings by 30%, according to CEO James Weinstein.
$50 million in the red
Show host Reid reminded Weinstein that the hospital is running $50 million in the red and asked if taking actions that reduce surgical revenue is really a good business move. Weinstein retorted that "We have an obligation to serve the community and not to make money. We're not here to do that."
LDI's Pauly said Weinstein's response "may be true in this case, but nonprofits generally seem more prone to make that kind of comment when they are losing money than when they are making large profits.
On the positive side, Dr. Grande pointed out useful things that could be learned from the show, which, at one point, detailed an evidence-based research project at Providence Regional Medical Center in Everett, Wash. The study of surgical suite blood-transfusion practices found significant overuse. The hospital saved $12 million over three years by eliminating unnecessary transfusions.
"I had no idea that it costs $1,000 to provide one unit of blood. My immediate reaction was My God! Who knew?" said Grande. "So, the show provided a good example of how we need to be talking more about these issues because there are a lot of little things in daily medicine that we tend not to pay attention to but which can waste a lot of money."
Contains real and useful ideas
Professor Polsky also had positive things to say: "While it pushes too far in some areas, I liked how this show compares to the daily media presentation of health care reform issues. That mainstream coverage is all about the horse race of conflicting politics. At least this PBS program contained actual ideas and there isn't enough of that in a country that's struggling so hard to understand how health care reform should work. So, more of this kind of idea-based programming is better -- take viewers into places where they can see the way people are trying to change the way health care is organized and practiced."
Dr. Grande cited two key questions that could be either a critique of the program or a suggestion for a follow-up documentary: "One is, do we believe everything that these folks say that they're doing? What empirical evidence do we have that their quality is higher and that their costs are lower? Give me something to make me believe that what the CEO says is true," he said.
"The second part," he continued, "is tell viewers what's standing in the way of transferring these kinds of practices to other places. Are there key policies that might make a difference? Are there parts of the health reform law that might increase or decrease those barriers? Those two pieces of additional analysis would be very useful to me and, I suspect, a whole lot of other PBS viewers who care about where health care is going."
~ ~ ~

Hoag Levins is the Managing Editor of the LDI Health Economist. HoagL@wharton.upenn.edu
blog comments powered by